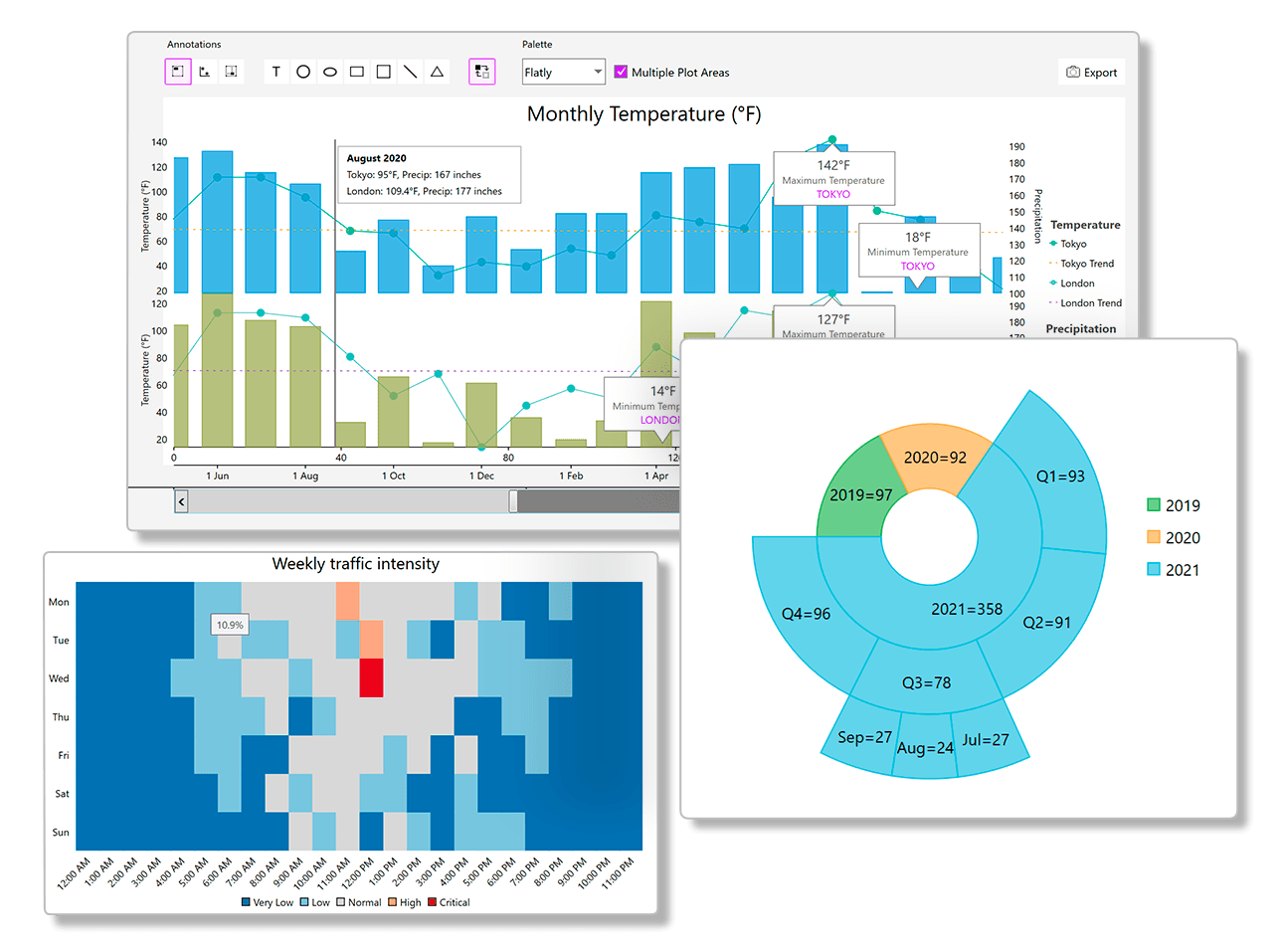 80+ Chart Types, High-Performance WPF Chart Controls
Build stunning dashboards for the desktop using FlexChart, a .NET WPF chart control.
Choose from popular and advanced chart types including radar, sunburst, funnel and heatmap
Enhance your WPF charts with dozens of user interaction and data analysis features
Load millions of data points with high-performance Direct2D rendering
DOWNLOAD FREE TRIAL
Overview
WPF chart controls are UI libraries for creating and displaying 2D charts in desktop applications. ComponentOne FlexChart provides bar, line, area, and many other chart types to help developers visualize data in meaningful ways.
Why Choose FlexChart for WPF?
80+ Chart Types and Variations
Build the exact chart you need with FlexChart's many built-in WPF chart types, combination plots and stacking options.
Specialized Chart Components
Get optimized WPF chart components for pie, radar, polar, sunburst, treemap, and financial charts.
Create Interactive Dashboards
Bring your data visualizations to life with interactive features like scrolling, zooming, selection and drill-down.
Built-In Analysis Features
Write less code with built-in data analysis features such as waterfall series, error bars and trendlines.
Flexible Customization
FlexChart exposes flexible event handlers and properties that allow custom styles for data points and labels.
MVVM Development Friendly
Fully declare FlexChart in XAML, following Model-View-ViewModel (MVVM) best practices, or code completely in C#.
Fast, High Performance Rendering
With Direct2D rendering available in FlexChart for WPF, your charts will look and perform great.
Cross-Platform Compatibility
Shorten your cross-platform migration using the same chart API across desktop, mobile and web.
WPF Chart Types
Bar and Column Charts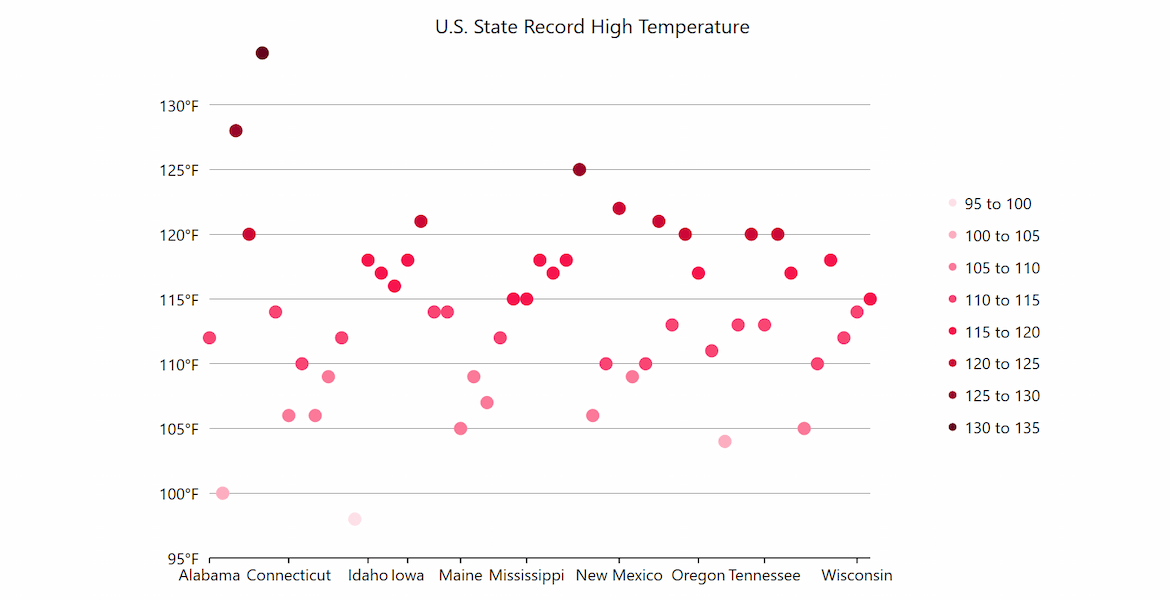 Scatter Charts
Demonstrate correlation between data points and a set of numerical data along the x-axis and the y-axis. WPF scatter charts combine values into single data points and display uneven intervals or clusters.
LEARN MORE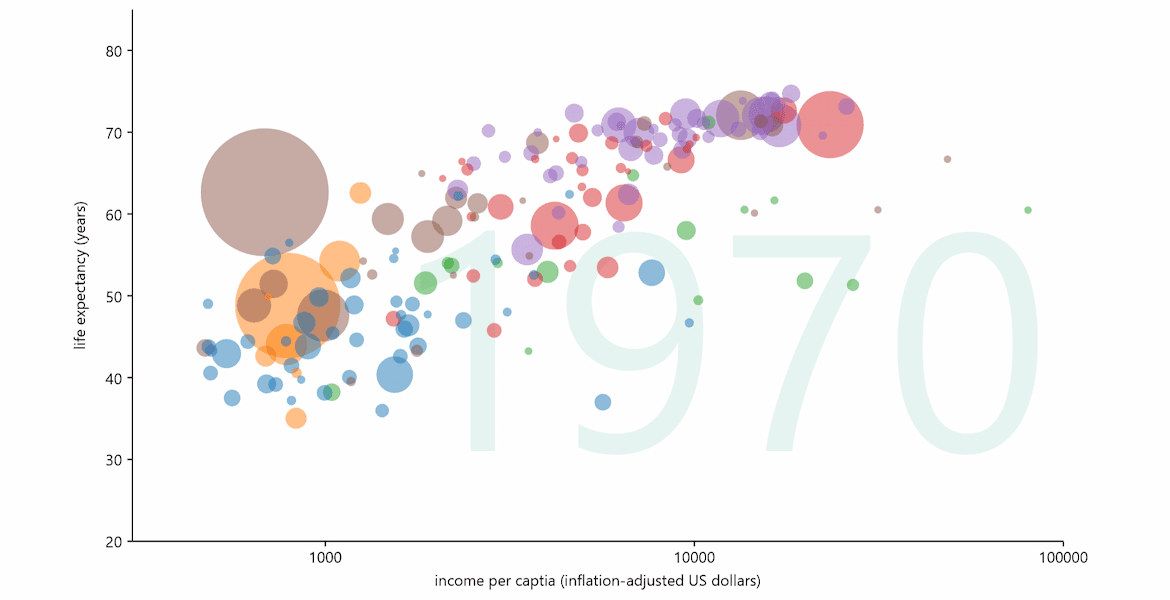 Bubble Charts
Create rich, visually appealing data modeling and financial charts with bubble charts. This WPF chart allows you to display your data series as a set of differently-sized symbols in the chart space.
LEARN MORE
Specialized WPF Chart Types
WPF Chart Features
High-Performance Rendering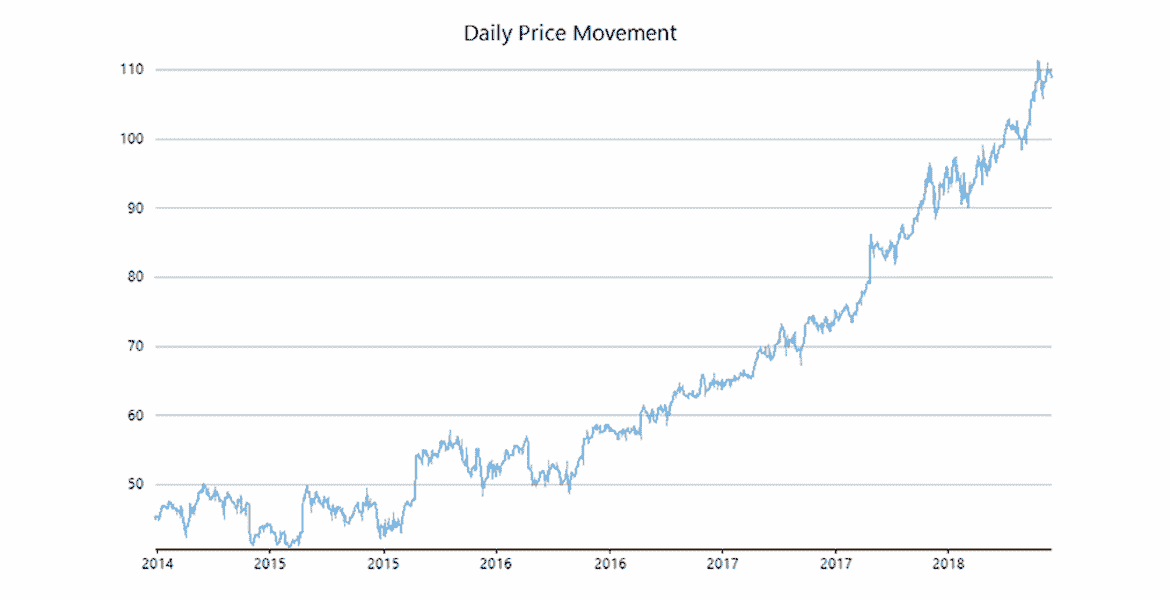 FlexChart supports Direct2D rendering on the desktop for the fastest performance. DirectX is the most direct and optimal approach to drawing graphics when performance is a concern. FlexChart can render 50k data points in about 5 milliseconds on an average laptop.
LEARN MORE
WPF Chart Legend Features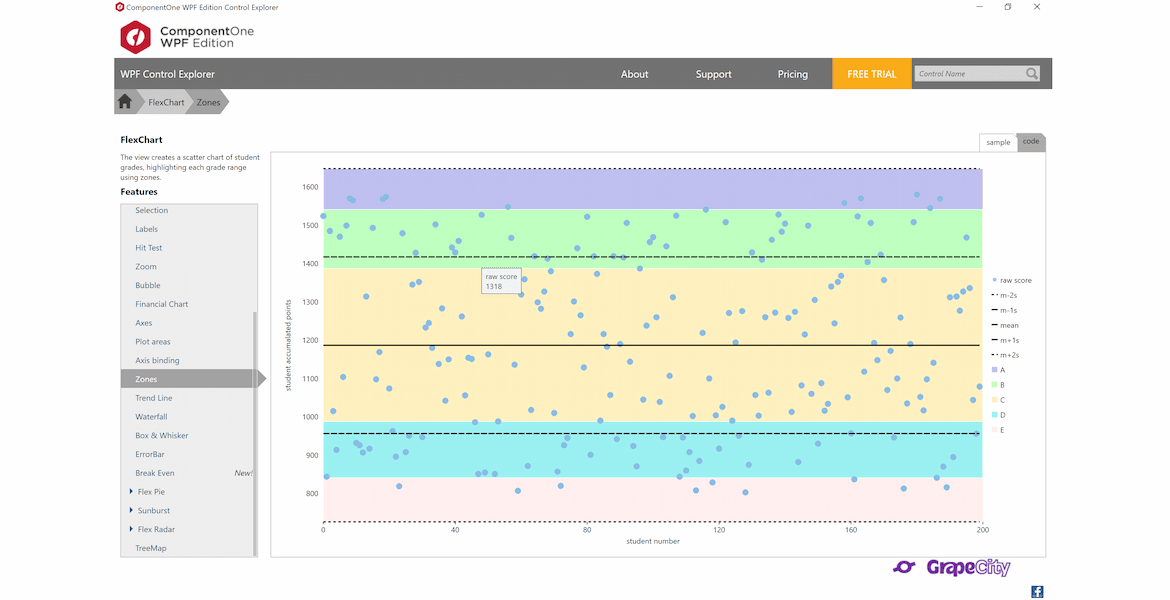 Desktop Demo Explorer
All of our WinForms demos are included in a single downloadable desktop explorer. Explore every .NET Framework and .NET 6+ feature using the Control Explorer demo. Plus, see the WPF chart control in action across several realistic dashboards.
DOWNLOAD DEMO EXPLORER
Featured Blogs, Videos, and Other Resources