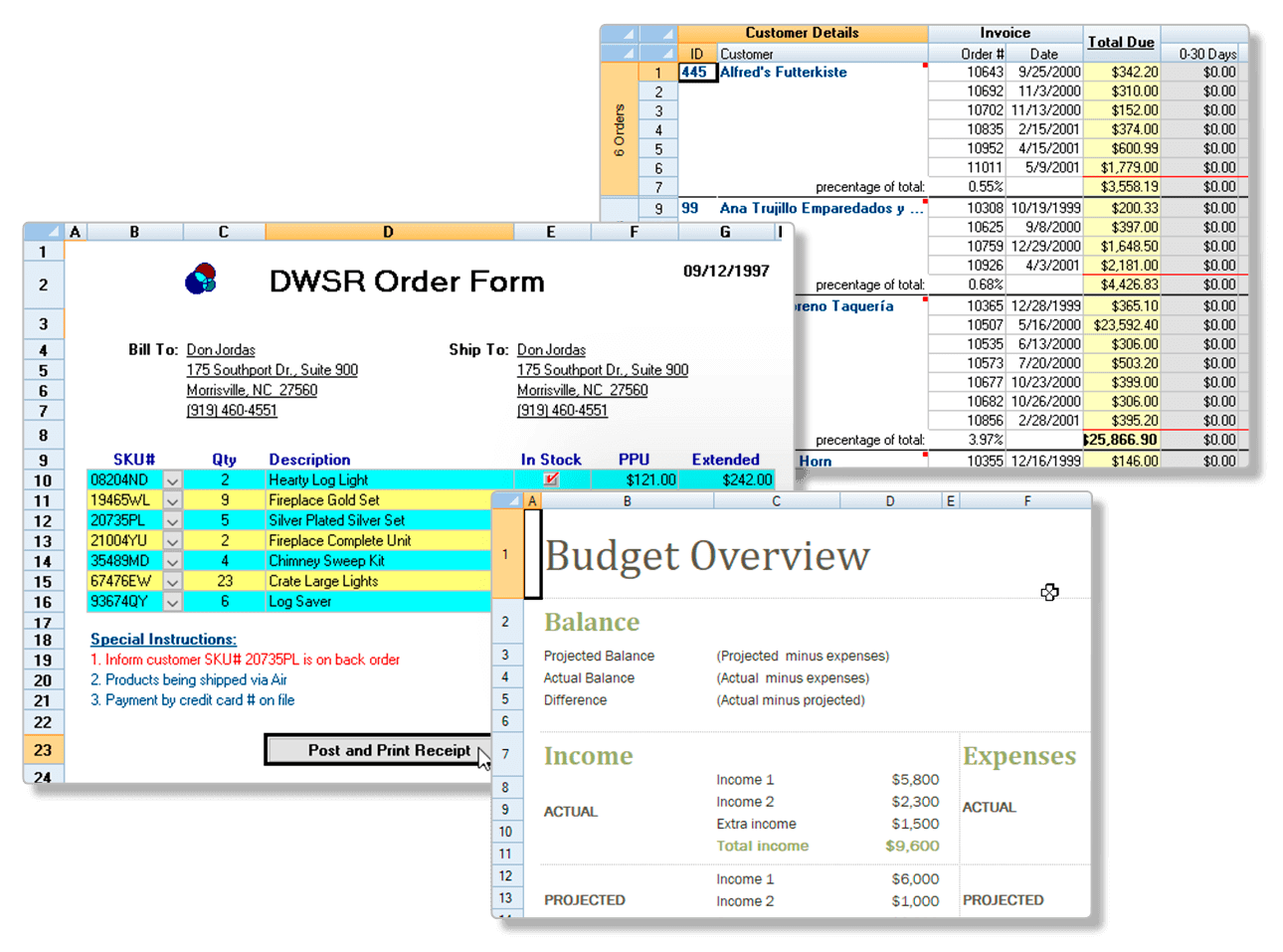 The Original Excel-Like COM Spreadsheet Control
Deliver a fully functional spreadsheet application in Visual Studio 6
Download Free Trial (V 8.0.29.2020.1013.0)
Fully-functional OCX spreadsheet for COM and ActiveX development
Import and export your Microsoft Excel files
Run-time visual template designer
Easy-to-use API
Royalty free
MESCIUS Spread is Trusted by the World's Leading Companies

"Thanks for providing the best [JavaScript] spreadsheet widget in the world, we're very happy customers. Your product has saved us a TON of time relative to other solutions we used in the past."
Jan Domanski, Labstep
"We have been using Spread in our desk and web products (PerpetualBudget) for over a decade. Not only are the Spread grids great controls but the support at GrapeCity [now known as MESCIUS] is the best. When you need them, they're there!"
Jim Spicer, Spicer-Baer Associates
"I haven't come across such a feature-rich solid Spread before. Thanks for giving such a nice component."
Adavesh Managaon, MVP, Visual C#
"Spread benefits my company because our clients can now see the immediate benefit the websites we create for them provide."
Michael Stark, Owner, StarkNetwork.com