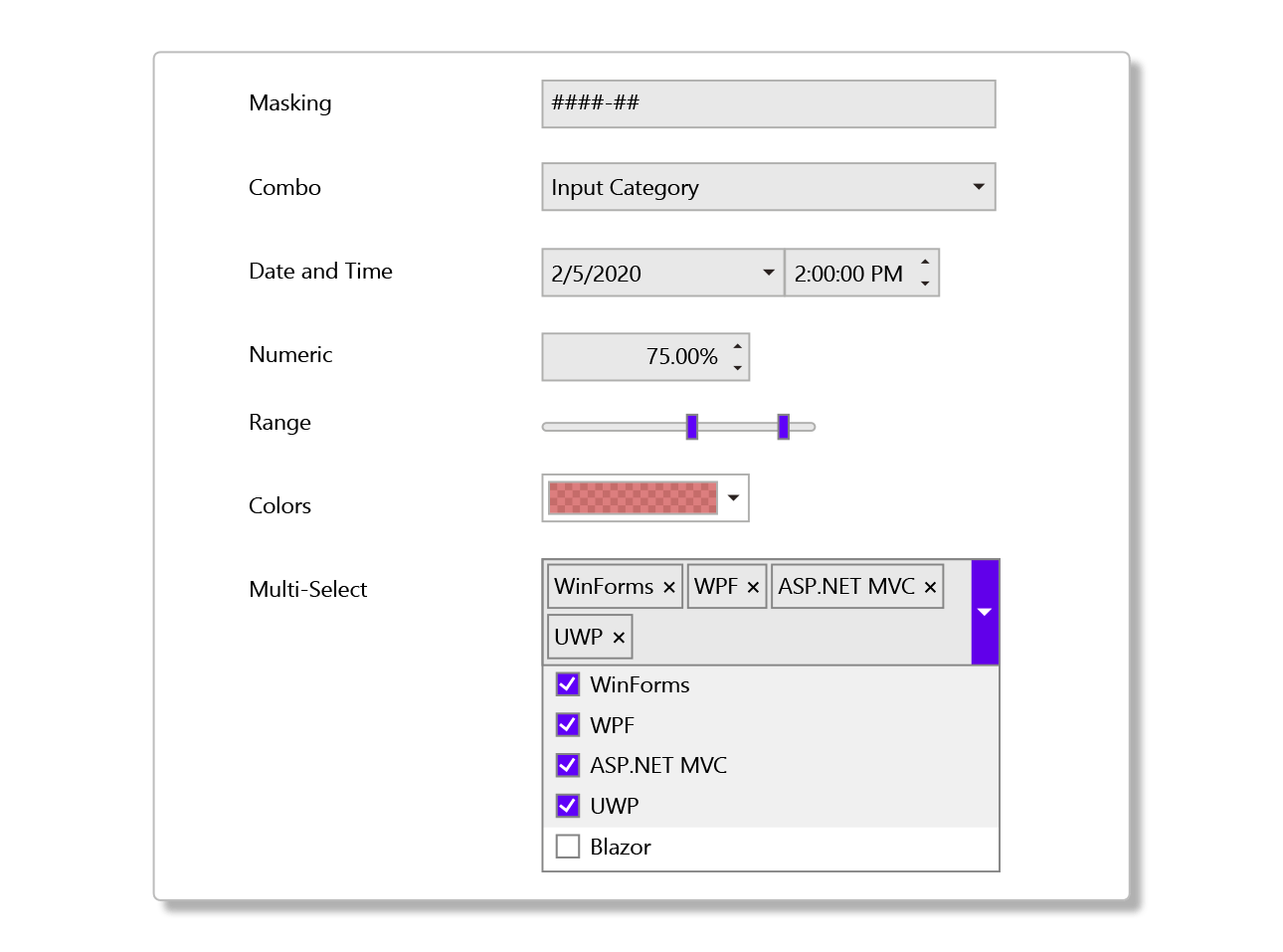 Powerful Input Controls for .NET
Parse and Format User Input with .NET Editors. Utilize dozens of .NET input controls for any data entry scenario.
Capture text with masking, error detection, and validation
Format and parse numbers, dates, colors, and fonts
Select multiple items from a checklist or enter items like a tag editor
Design a custom drop-down UI with ease
DOWNLOAD FREE TRIAL
Why Choose ComponentOne .NET Input Controls?
Find the Exact Editor You Need
ComponentOne includes dozens of input controls and editors for a variety of data types and scenarios that are missing in the Visual Studio toolbox.
Effortlessly Validate Input
With specialized editors and built-in validation features, you can easily prevent invalid input such as alphanumeric characters in a numeric input box.
Consistent and Professional Styles
ComponentOne .NET input controls are designed to match the standard controls out of the box. Plus, you can customize the appearance to match your application's theme.
Featured Blogs, Videos, and Other Resources