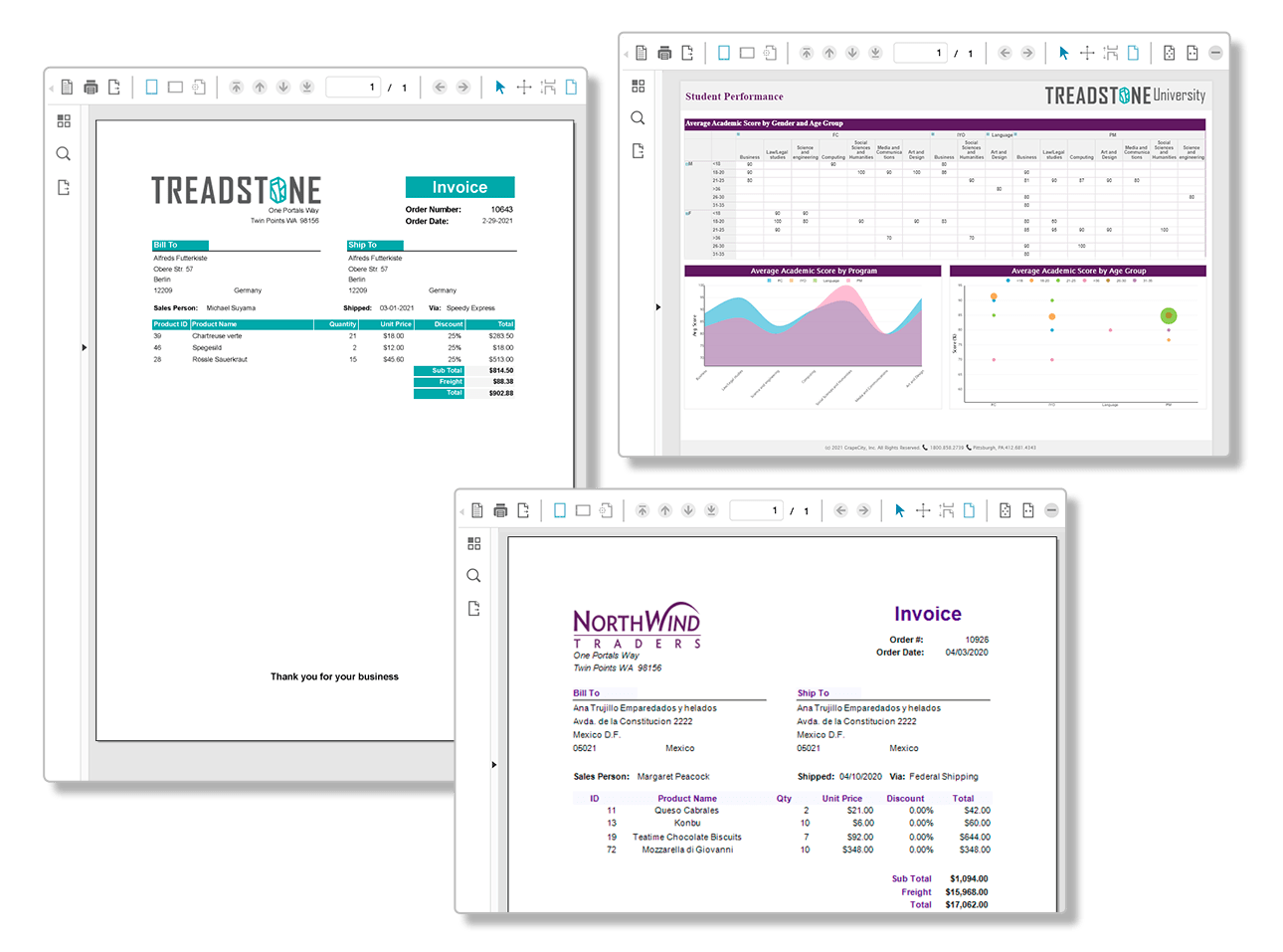 HTML Report Viewer
View reports in your web apps with ReportViewer, a lightweight viewer used to display reports from ActiveReports or ComponentOne FlexReport.
Includes top document viewer features like thumbnail display, scrolling, paging, and zooming
Full print and page setup support
Export features
*ReportViewer requires ActiveReports or ComponentOne's FlexReport
DOWNLOAD SAMPLES WITH SOURCE CODE (v 5.20231.904)
Web-based Report Viewer is used for visualizing data in meaningful ways and export SSRS RDL and RDLC reports.
ReportViewer allows your users to display generated reports in web or hybrid mobile apps.
Every feature you'd expect from a document viewer is included out-of-the-box:
Print and page setup support
Responsive viewer
Thumbnails
Search
Pagination
Document map
Full-screen and resizing options
Continuous scrolling options
Display ActiveReports and ComponentOne FlexReports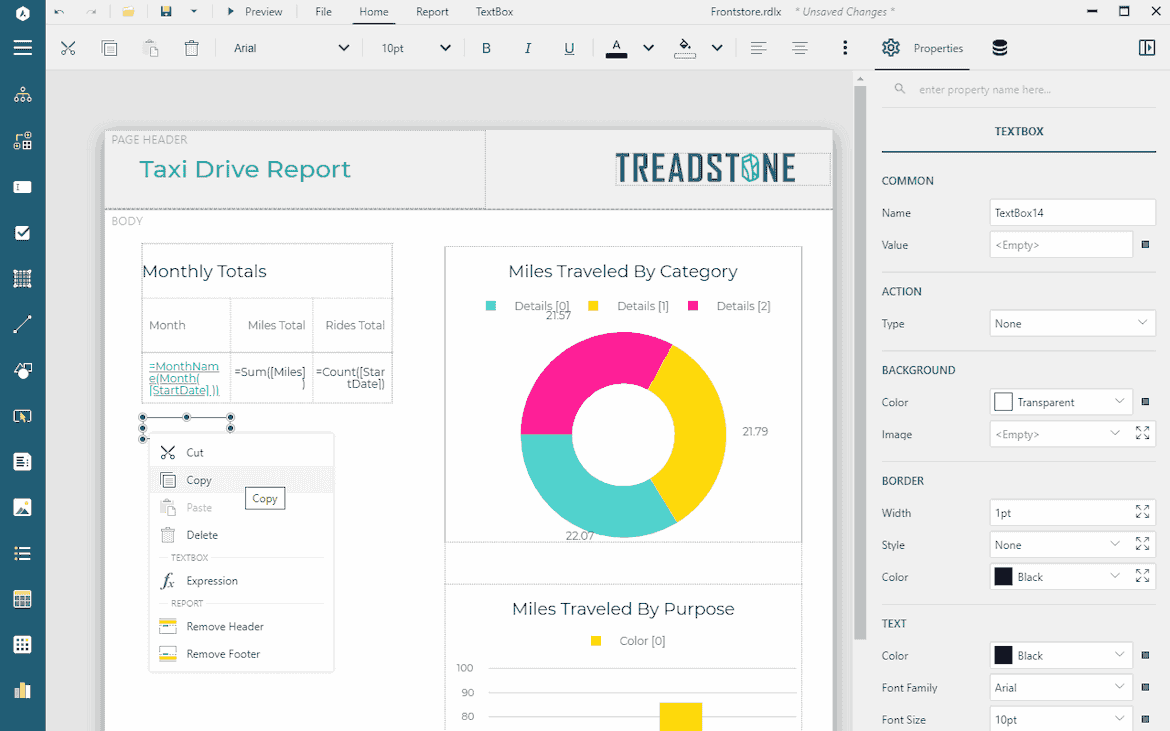 ActiveReports
Design, customize, publish, and view lightning-fast .NET reports with this complete, powerful reporting solution.