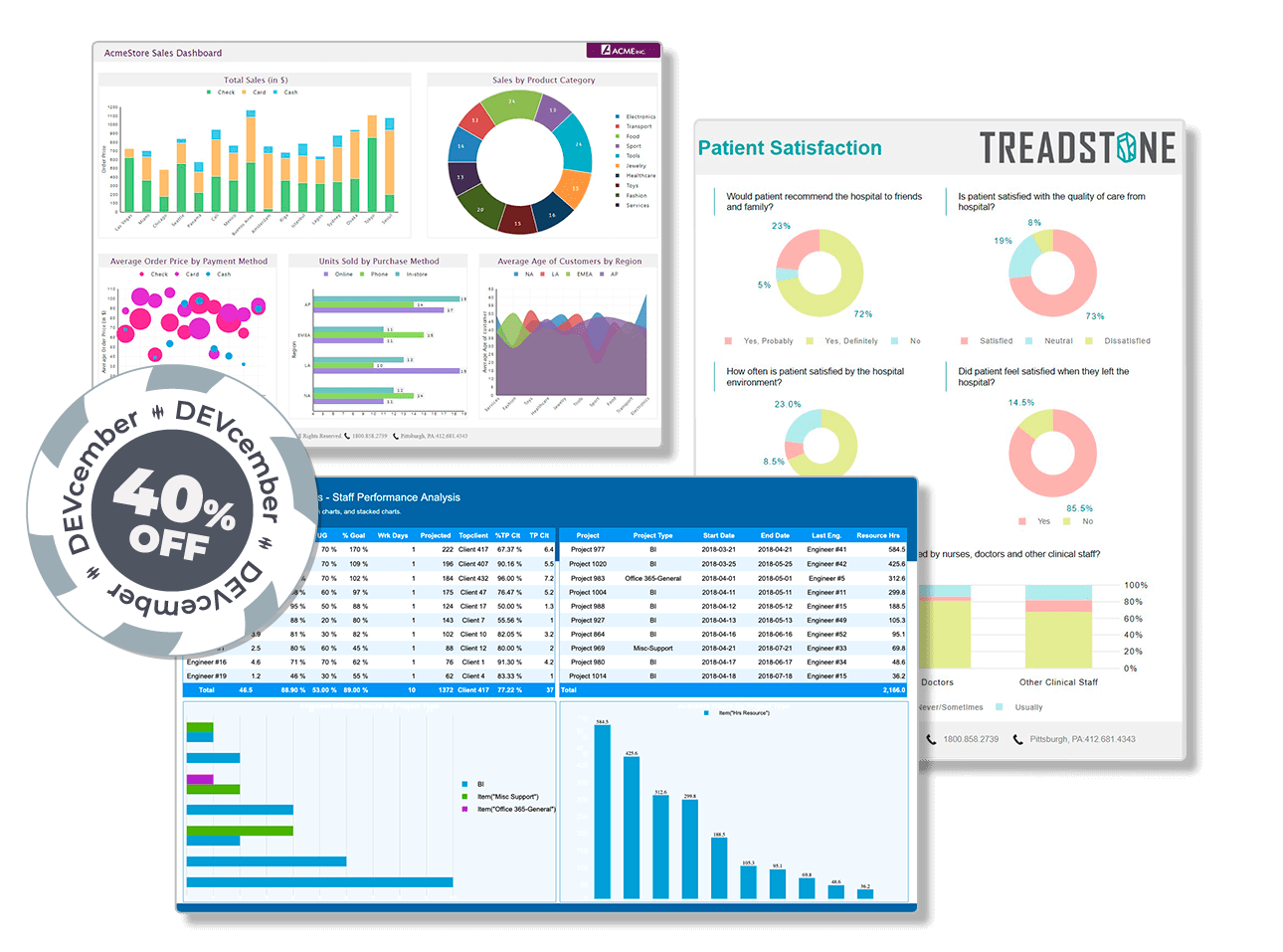 ActiveReports: The Industry-Leading Reporting Solution for .NET and JavaScript Developers
MESCIUS' ActiveReports line of products is a complete developer reporting solution for both .NET and JavaScript. Deliver interactive reports with our intuitive and user-friendly designers and rich controls.
Download Free Trial

Deliver Powerful Reports With Our Intuitive and User-Friendly Report Designers and Controls
MESCIUS' ActiveReports reporting solutions provide a familiar and flexible developer reporting tool and experience.
Customize reporting and styling to your needs, Create interactive reports with our .NET and JavaScript report designers that include drag and drop support.
Deliver reusable reports directly to your end users. They can use our interactive report viewers, export, or print directly on the client.
ActiveReports.NET
ActiveReports is a premium enterprise-level .NET reporting solution for web and desktop applications.
Deliver rich interactive reports with our feature-packed reporting solution for all platforms.
Build reports that utilize cross-platform reporting with .NET Core
Create interactive end-user report designers for web and desktop applications
Customize unique report types to fit your .NET reporting needs on the platform of your choice
ActiveReportsJS
ActiveReportsJS is a reporting solution for visualizing data in web-based JavaScript applications.
Includes standalone multi-platform design application with a rich set of controls.
Expert Support Is Included
The Support You Need When You Need It
Direct access to engineers who will work with you to resolve any issue
Customer satisfaction rating is 85% and climbing
Featured Blogs and Videos
"We chose ActiveReports due to its full feature set, friendly licensing model for web-based applications, and ease of development."
AARON CHRISTIAN, DIRECTOR OF SOFTWARE DEVELOPMENT, ORION HEALTHCARE TECHNOLOGY
"I cannot imagine developing reliable, robust, business applications without ActiveReports!"
JIM BULLINGTON, JAMES BULLINGTON CONSULTING SERVICES
"Ease-of-use and the ability to have multi-level subreports were the two main considerations. ActiveReports stood head and shoulders above the other three products."
ROD PICK, SOFTWARE DESIGNER & IT MANAGER, MELMARC PRODUCTS
"The uniqueness of the ActiveReports products has helped to boost our sales which is always a good thing."
WENDY MATHIS, SOFTWARE ENGINEER, KNOWLEDGE RELAY
Trusted by the World's Leading Companies