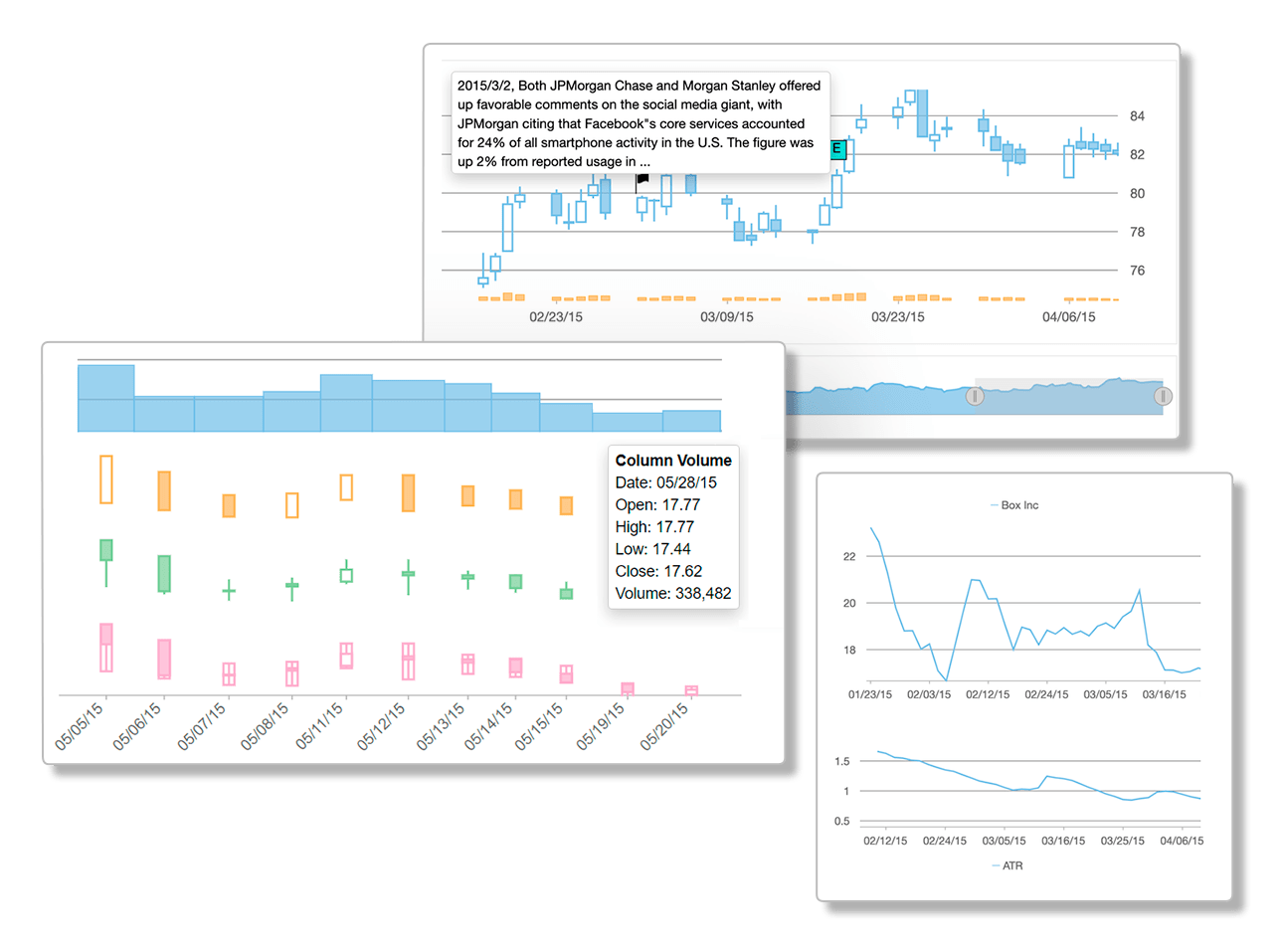 Advanced Stock Visualizations for Financial Apps
Instantly create stunning, advanced stock trending visualizations with this powerful financial chart component
Includes nine specialized, hard-to-find financial charts
Built-in calculation engine
First-class Angular, React, and Vue support
DOWNLOAD SAMPLES WITH SOURCE CODE (v 5.20231.904)
Why Choose Wijmo for Your JavaScript Financial Chart Solution?
9 Specialized Chart Types
Includes complex financial charts such as Heikin-Ashi, Kagi, Renko, and a variety of volume charts.
First-Class Angular Support
Framework-agnostic, Wijmo includes full support and the same components for modern frameworks.
Full Dashboard Support
Add multiple charts to a single dashboard and create a complete stock dashboard.
Fast and High-Performing
Engineered for top performance, FinancialChart shaves precious seconds off load time and won't bloat your apps.
Built-In Calculation Engine
Advanced charts include built-in data calculation--you won't need to construct complex formulas to generate charts.
True JavaScript Components
Wijmo's true JavaScript components are written to the ECMAScript 6 standard and include Web Components and ES modules.
Build, Deliver, and Interact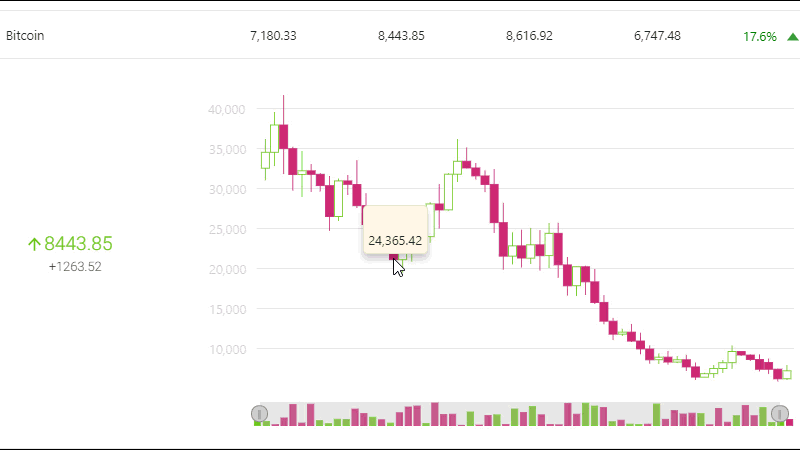 Build a Crypto-Currency App
Integrate Wijmo's financial chart component into a grid to track crypto-currency values.
Built-in calculations
Range selector
Expandable detail rows
Sparklines
Dynamic auto-updating
VIEW DEMO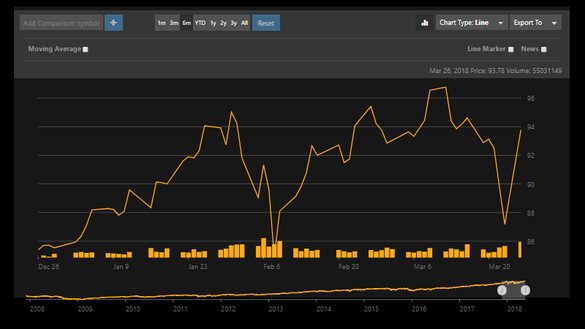 JavaScript Financial Chart Types
JavaScript Chart Features
Featured Blogs, Videos, and Other Resources