Document Solutions for Excel, .NET Edition 30-Day Free Trial
Custom Code Your Spreadsheets in .NET 6+
Take total control of Excel documents with the fastest spreadsheet API available for .NET 6+.
If you'd like to remove the watermark and other trial limitations, please email us.sales@mescius.com to request your 30-day evaluation key.
This download also includes the JavaScript-based Document Solutions Data Viewer (DsDataViewer).
Try it Now!
Free download, no obligation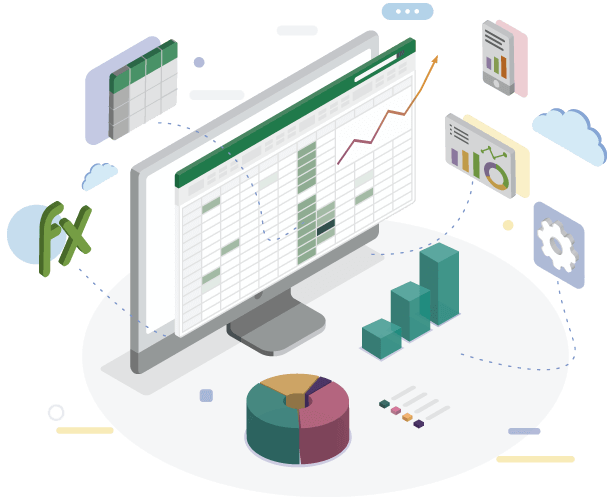 Generate Excel spreadsheets, in less time, with no dependencies on Excel!
Convert, calculate, format, and parse spreadsheets in any app.
Fast and efficient: Its lightweight size means Document Solutions for Excel, .NET Edition, is optimized for processing large Excel documents quickly and can generate up to 1.5 million cells per second
Cross-platform, cross-framework compatibility: Support for .NET 6+, .NET Framework, Mono, and Xamarin
Deploy apps with spreadsheets to Azure: Be everywhere with cloud-based deployment—with NuGet and Document Solutions for Excel, .NET edition, you can deploy to Azure in a few short steps
Powerful calculation engine: 450+ Excel functions are included with built-in sorting, filtering, grouping, and querying
Seamless Excel compatibility: Import your pivot tables, Excel tables, workbooks, worksheets, data validation, and annotations
Data visualization tools: Shapes and pictures, sparklines, and charts
Conditional formatting rules with flexible themes and components
Open and view Excel (XLSX), CSV, and SpreadJS file in unified JavaScript-based DsDataViewer