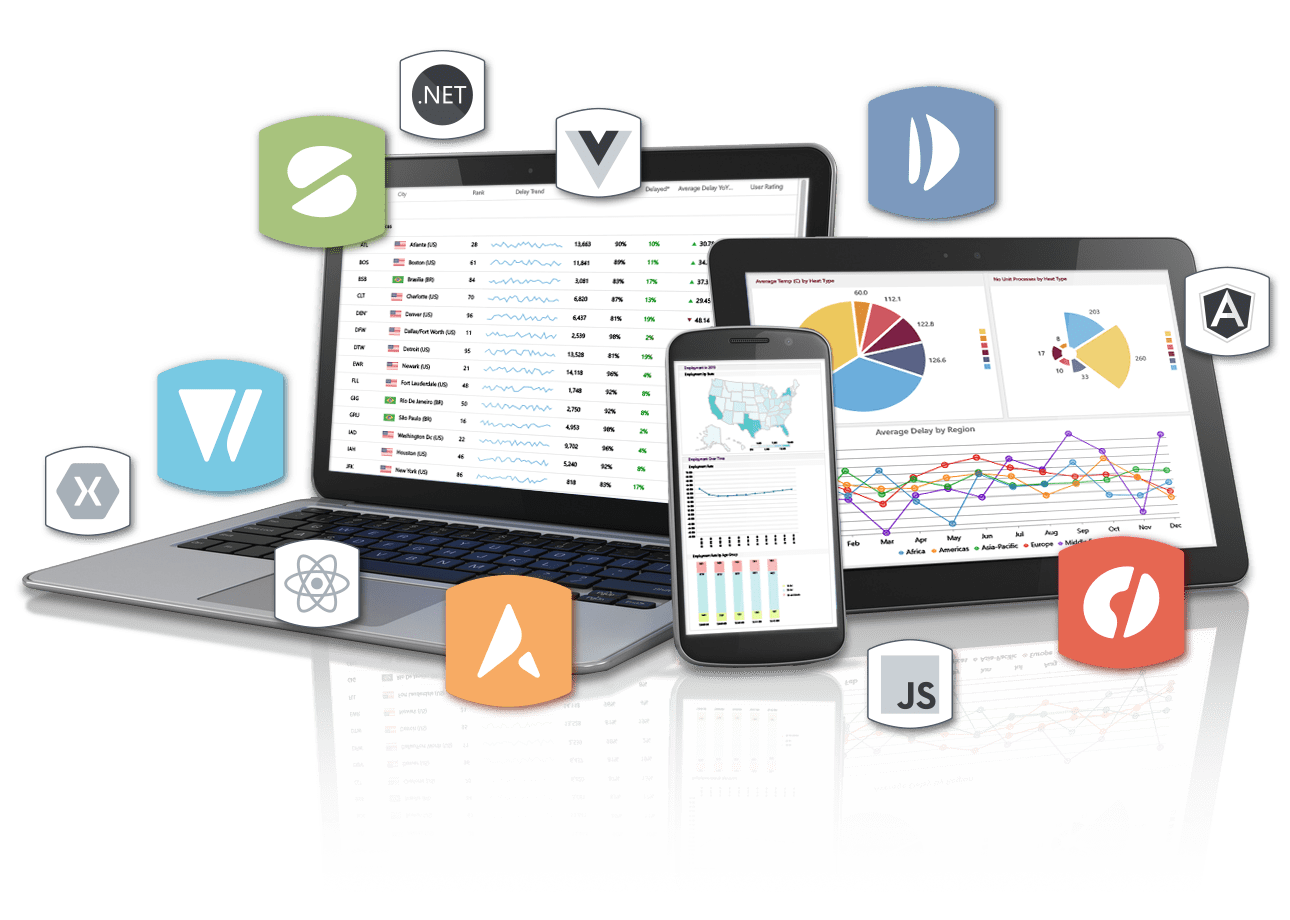 GrapeCity is Now MESCIUS
Same great products.
Same commitment to excellence.
MESCIUS' product line provides developers, designers, and architects with the ultimate collection of award-winning JavaScript and .NET grids, reporting, spreadsheets, document APIs, viewers, and mobile controls.
Our tools help to quickly solve problems so you can focus on creativity, innovation, and optimization.
Download 30-Day Free Trials
Not sure what product is right for your project? See below:
Let's Get Started on Your Next Project!
Find the right MESCIUS product by name, use case, or technology:
FIND SOLUTIONS BY PRODUCT NAME
FIND SOLUTIONS BY USE CASE
FIND SOLUTIONS BY TECHNOLOGY
Why Use Our Products?
Discover the MESCIUS Advantage.
Our award-winning products include spreadsheets and reporting tools, grids, charts, UI components, and APIs for .NET and JavaScript. These resources are meticulously designed to streamline developers' work and enhance their efficiency for both desktop and mobile applications.
Over 40 Years of Experience
Our technology teams have the expertise and product knowledge to anticipate your growing development needs.
Thousands of Solutions
Explore our vast collection of tools built on popular frameworks across major platforms.
Optimized Performance
Each control is meticulously built to handle high volumes of data with the smallest footprint to ensure smooth operation.
Seamless Integration
Easily integrate our controls into your project, streamlining the process with intuitive tools and industry-leading features.
Regular Updates
Stay current with frequent updates to enhance your experience, in addition to our regular release schedules.
Simplified Licensing
Our unique licensing models are simple, transparent, and free from hidden charges to project your cost of ownership easily.
Product Specific Blogs, Videos, Documentation, Demos and Sample Applications
250

K+

Customers and Counting
1.2

M+

Commercial Licenses Sold
What Our Customers Say About Us
"When I run into complex problems, I turn to my ComponentOne Studio Enterprise toolbox."
Ken Spencer
MICROSOFT REGIONAL
DIRECTOR - FRAMEWORK MASTERS
"We rely on the functionality of Wijmo Core's Flexgrid in our massive next-generation platform products. Wijmo's modern, full-featured FlexGrid with sophisticated grid manipulations is what you will find at the heart of our workflow."
Aaron Mendez
MANAGER OF THE USER EXPERIENCE,
THOMSON REUTERS
"Thanks for providing the best spreadsheet widget in the world, we're very happy customers. Your product has saved us a TON of time relative to other solutions we used in the past."
Jan Domanski
CO-FOUNDER, LABSTEP
Trusted by the World's Leading Companies
MESCIUS is an award-winning Microsoft Gold Certified Partner and one of the world's largest providers of .NET and JavaScript developer components.