2018 GrapeCity O'Reilly Fluent Giveaway Winner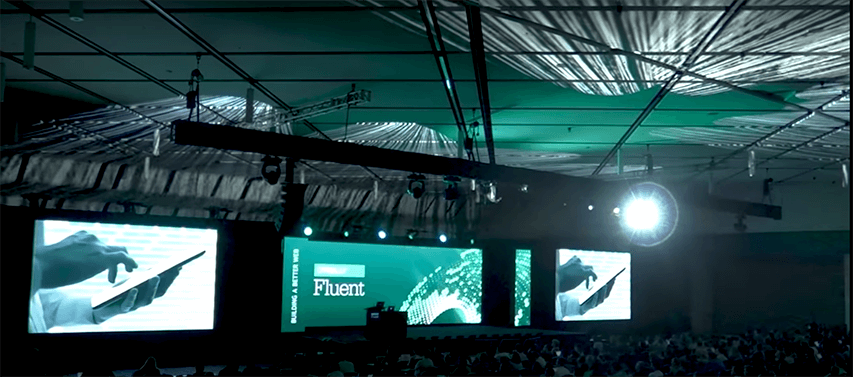 Since its inaugural year in 2012, GrapeCity's Wijmo has been a part of the O'Reilly Fluent Conference. If you aren't familiar, this conference was first launched as a new event for developers working with JavaScript, HTML5, and other web technologies. Since its beginning, Fluent has expanded to include all areas of the web, from front-end technologies/frameworks and back-end systems to web design, web performance, security, and more.
Our employees returned from this conference with amazing insights into the latest web development trends, innovative ideas for our JavaScript products and great stories from the speakers and connections they encounter.
In 2018, we decided to play a more prominent role in the O'Reilly Fluent Conference. As you may have seen, we held a contest that offered a free pass to this incredible opportunity.
The Winner of GrapeCity's Fluent Giveaway
After sifting through a month's worth of entries, Jacqueline Ta was chosen as our winner. Jacqueline is a full-stack developer for myStrength in Denver, Colorado. She has a passion for building great technologies that make a positive difference. She is experienced in all aspects of the Agile development process and enjoys collaborating with product owners and designers to develop new products or features.
Check out our interview with Jacqueline to learn more about her developer journey and why she entered the #grapecityfluentgiveaway.
How did you first become interested in web development?
"I came to development from a non-traditional background. I was a liberal arts major, looking towards a career in finance. After realizing I would need an MBA to really advance, I switched to a job as a junior mainframe programmer. The company trained a group of us in the software development process, as well as technical skills. I found that I have a knack for translating user requirements into code. After a few years on the mainframe side, I switched to their web development team. The rest, as they say, is history. "
What are your favorite frameworks to use? Which platforms do you prefer?
"For front-end, I love vue.js. It uses the best ideas from Angular 1.x and React, with great documentation and tools. On the back-end, Node.js is super fun for getting started quickly, but I prefer .Net or Java for API development in general."
Why are you interested in attending this year's O'Reilly Fluent Conference?
"I am looking forward to learning new techniques and skills for improving web performance (especially offline) and building software more efficiently. Fluent is known for having a strong lineup of speakers. Besides the keynotes, I always look forward to meeting new people who've encountered similar challenges and sharing our experiences. "
What are you hoping to take away from the conference?
"I hope to learn enough about some new technologies that I can bring it back to my day job. I especially look to get tips from those who've used these technologies in production. It's easy to find "getting started" tutorials, but harder to learn the "gotchas" around making it production-ready."
Who do you look up to in the industry?
"There are so many, but I especially look up to those who devote significant time teaching, mentoring, and lifting up others in the field. In the Microsoft world, I've followed Scott Hanselman and Jon Skeet for years. I learned CSS from Estelle Weyl, and I still think her reference books are the best. Kyle Simpson is my go-to for Javascript. I read Cate Huston and Sarah Mei for reflections on software development and leadership. Jeff Casimir is an incredible teacher who has brought so many newcomers into the field. Chiu Ki Chan is not just a terrific Android developer, speaker, and writer, but has devoted much energy to helping others make connections and be their best selves. They are all inspirations."
Hope you have enjoyed learning more about Jacqueline! Stay tuned for our next blog where we share our experiences from the 2018 O'Reilly Fluent Conference.
Follow GrapeCity on social media!